Peek Inside Frida Kahlo's Makeup Bag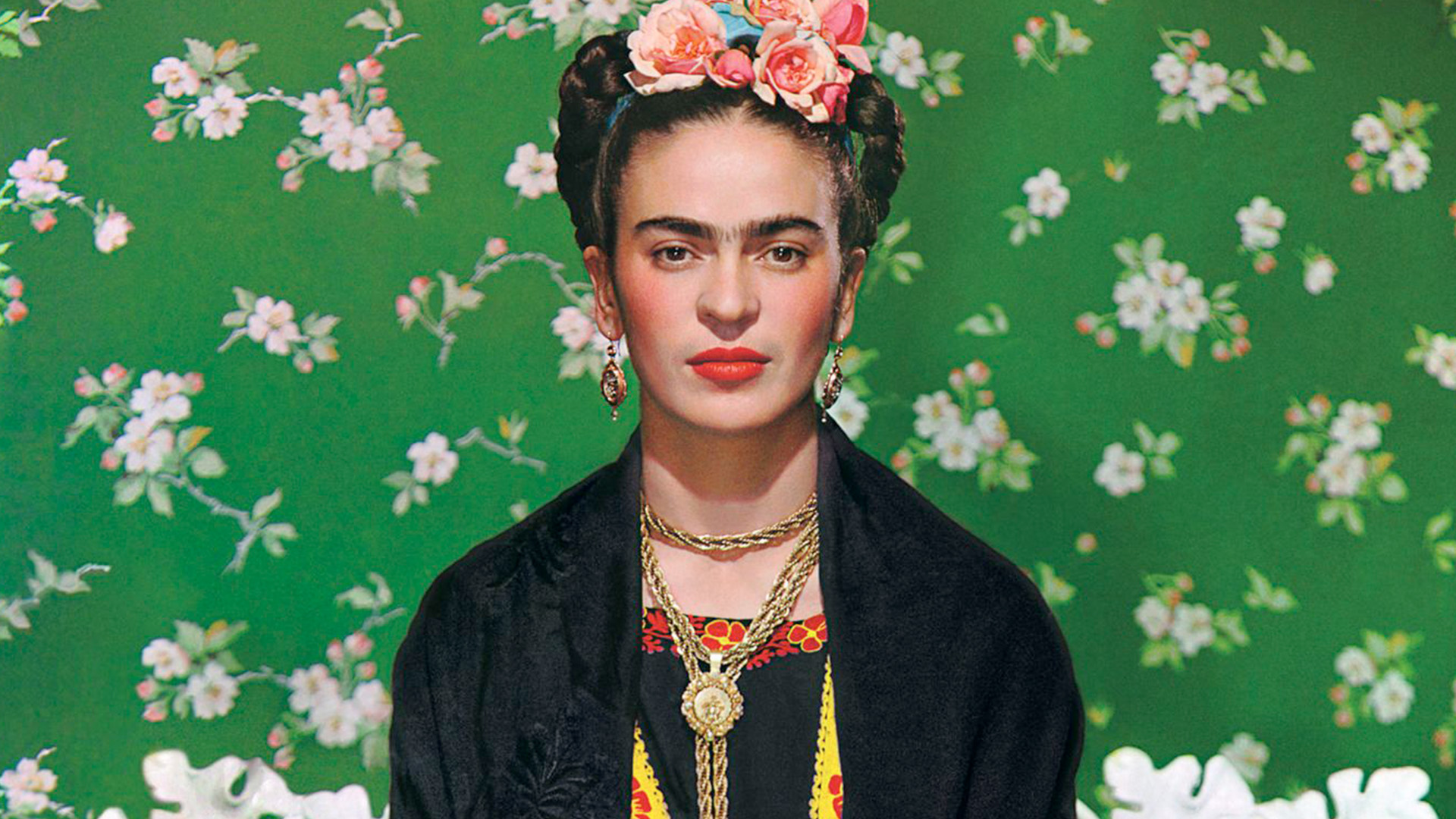 An artist, a feminist, and a firebrand with radical views and serious brows, Frida Kahlo has become an indisputable icon. Her deeply personal artwork—and her visceral self-portraits in particular—continue to resonate far beyond the borders of her native Mexico. That's because on canvas, Kahlo didn't hold back. Using her own physical and emotional struggles (marital infidelity, miscarriages, physical disability) as subject matter, the modernist painter put it all out there, depicting her turbulent life in bold, unflinching strokes.

But Kahlo was more careful—and intentional—with her public persona. Anticipating Instagram by decades, the largely self-taught artist became an image magician and branding expert. Drawn to the camera like a bloom to the sun, Kahlo went viral the old-fashioned way, and controlled how others perceived her. The distinctive makeup and elaborate Tehuana clothing she wore served a double purpose: covering her physical injuries (the result of a violent streetcar accident when she was 18) and expressing her cultural heritage—all while making her one of the most recognizable figures in the world. Think of her as the matriarch of social media.

The tools that Kahlo used to build her signature look are currently on display at the Brooklyn Museum in New York until May 12, 2019. The historic exhibition, co-sponsored by Revlon, is the first in the United States to showcase artifacts from Casa Azul (Blue House), Kahlo's lifelong home in Mexico City. Titled Frida Kahlo: Appearances Can Be Deceiving, the installation features personal possessions—clothing, Mesoamerican jewelry, hand-painted corsets, and original Revlon cosmetics—all owned and worn by the artist herself.
Presented alongside paintings and photographs, each of these items provides a keyhole glimpse into Kahlo's inner world. "The show expands our understanding of Kahlo by revealing the unique power behind the ways she presented herself in the world and depicted herself in her art," says Catherine Morris, Sackler Senior Curator at the Brooklyn Museum. "The prevailing narrative that women are too often defined by their clothes, their appearance, and their beauty was powerfully co-opted by Kahlo through the empowering and intentional choices she made to craft her own identity."
The Revlon products on view paint their own vivid picture, and demonstrate how Kahlo used beauty to transform herself into a living image. She accentuated her famous mono-brow with dark pencil (Revlon Brow Pencil in Ebony), gave her lips and cheeks a carnal flush (Revlon Lipstick in Everything's Rosy; Revlon Blusher in Clear Red), and sculpted and lacquered her nails with artful precision (Revlon Emery Boards, followed by Revlon Nail Polish in Frosted Pink Lightning or Raven Red).
While these vintage products are no longer available, Kahlo's look is as potent as ever. To recreate it and give it a modern spin, try pairing red lips and a healthy flush with defined brows and glossy red nails:
Super Lustrous Lipstick in Fire & Ice, a creamy, hot-pink red
Revlon Powder Blush in Ravishing Rose, a shimmering peachy-pink
ColorStay Brow Pencil in Soft Black (or whatever shade best suits you; go one shade darker if you're blonde, and one shade lighter if you're brunette or darker
A shaping with Revlon Compact Emery Boards
And two coats of Revlon Nail Enamel in Revlon Red, which transforms nails into the same glassy, opaque crimson perfection Kahlo was famous for
Whatever color palette you choose, the goal is to make an impact by owning your look—along with your choices. Because living boldly and not holding back is the true essence of beauty. Like Kahlo's star, it will never fade.